ABOUT THE C.R.U. DIRECTOR & SENIOR STAFF MEMBERS: ANGELA GENGE, M.D., FRCP (c)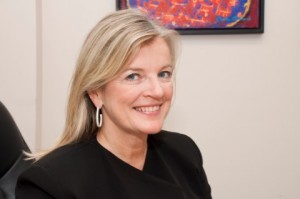 Dr. Angela Genge has served as the Medical Director of the Clinical Research Unit (CRU) at the Montreal Neurological Institute since 2004. The CRU develops and executes clinical trials targeting various neurological conditions, with an emphasis on diseases including amyotrophic lateral sclerosis (ALS) neuromuscular diseases and primary brain tumors. Having participated in landmark clinical trials dating back to 1992, she has developed a particular presence in the multiple sclerosis clinical trial community. The CRU concurrently conducts 70 clinical trials.  Financial sponsors for these trials include industry, government, small biotechnology companies, and private donors. As Medical Director of the CRU, Dr. Genge oversees a team of 20 coordinators, nurses and support staff, in addition to supporting the Principal Investigators of the Department of Neurology and Neurosurgery of McGill University.Since 1998, Dr. Genge has been the Director of the ALS Clinic and Research Program. Consisting of 10 multidisciplinary professionals, the ALS clinic at the Neuro provides the finest clinical care for ALS patients and their families. Under Dr. Genge's direction, the ALS clinical research program develops and tests new ALS therapies. She is working to grow the scope of ALS research through developing novel investigator initiated trials and through the establishment of the ALS Biobank, a collaboration with Dr. Guy Rouleau. Nationally, Dr. Genge is the Chair of the ALS Working Group of the Canadian Neuromuscular Disease Registry (CNDR) and a member of the Governance and Administrative Committee of the new Canadian-Neuromuscular Diseases network. At the Neuro, she is a member of the Neuromuscular Research Group. She is an executive member of the Canadian ALS Research Network (CALS) and a board member of both ALS Canada and ALS Quebec. Internationally, Dr. Genge is an active member of NEALS and WALS, 2 US-based ALS clinical trial networks. She is a sought after consultant in clinical trial design for ALS and other orphan neuromuscular diseases. Dr. Genge is particularly interested in collaborating with biotechnology companies who are developing new approaches to manage these currently untreatable conditions. Dr. Genge earned her medical degree from the Memorial University of Newfoundland. She completed her Canadian and American certifications in Internal Medicine and Neurology prior to completing a Neuromuscular Disease Fellowship at McGill University. She has recently completed her executive MBA through Lancaster University.Dr. Genge has received numerous awards throughout her career, most recently the DIVA of Distinction Award and the Governor General Diamond Jubilee award. Dr. Genge is also committed to community initiatives which help ALS and neuromuscular patients and their families as well as other groups in need.
Anna Pietromonaco Anna has been employed at the Clinical Research Unit since its inception in 1993. She began as the medical administrative assistant and was promoted to Data Coordinator in 1999, Budget Officer in 2004, Financial Officer in 2011 and most recently to Senior Financial Officer in 2016. Anna has been instrumental in establishing a successful administrative and financial infrastructure for CRU operations and clinical trials at the MNI. She is part of the CRU management team and oversees the finances of the clinical research unit and over 100 clinical trials. This includes contract management, protocol review, budget preparation, budget analysis and negotiation, accounts receivables, accounts payables, auditing, payroll and direct supervision of financial staff. In 2013, she championed the idea of implementing a Clinical Trial Management Software system, which will be implemented in 2016-2017. Currently the CRU is in a period of impressive growth and Anna has been asked to take on a greater role in the financial administration of the CRU. She has a Bachelor of Commerce from Concordia University and has been recently accepted in the McGill Executive MBA program.
Phillip Lewis – Senior Research Assistant Phillip Lewis has been employed at the Clinical Research Unit (CRU) since October 1994. Some specific areas of responsibility during his day to day tasks are: Prepare, process, package and ship biological samples to the central labs in Canada, USA and Europe for analysis. Purchasing, installation, configuration and trouble-shooting of all computer hardware and software within the CRU. Maintaining the CRU website. Phillip is certified by The Cleveland Clinic Foundation in Multiple Sclerosis Functional Composite testing (MSFC), SAF-T-PAK Inc. for the handling/shipping of diagnostic specimens and dangerous goods (for which he's recertified every two years), ClinCoach Inc. in Good Clinical Practice in Clinical Research/Good Clinical Practice (GCP) Guidelines, and by Concordia University in Electronic Office Systems Technology and Website Design Basics.
Revised May 13, 2016