Highest global enroller for brain tumour clinical trial
Dr. Petrecca and his team (Josephine Chu and Adrien Poulin) have received a 2018 Scimega Network Champion Award for their outstanding performance as the highest global enroller for their U.S. Biotech Sponsor's glioblastoma and anaplastic astrocytoma trial – a truly outstanding achievement on the world stage of this study!
With 20 years unparalleled Canadian oncology experience, Scimega Research is a specialized CRO, attracting small to mid-size U.S. Biotechs' cutting-edge clinical research protocols. With a proven, collaborative approach and wide network of Canadian Investigators, Scimega's all-Canadian team is dedicated to elevating the overall quality of oncology clinical research in our country.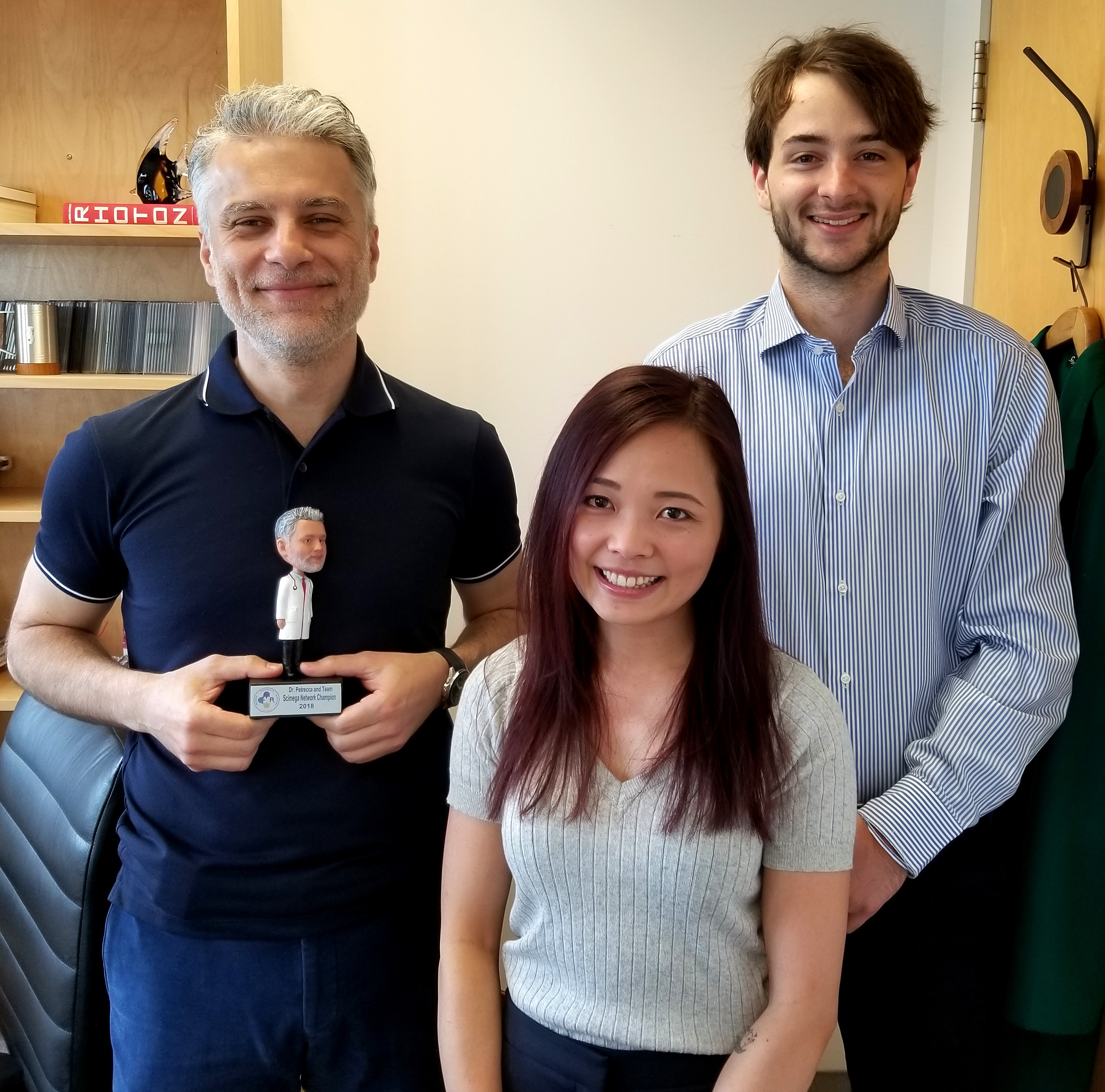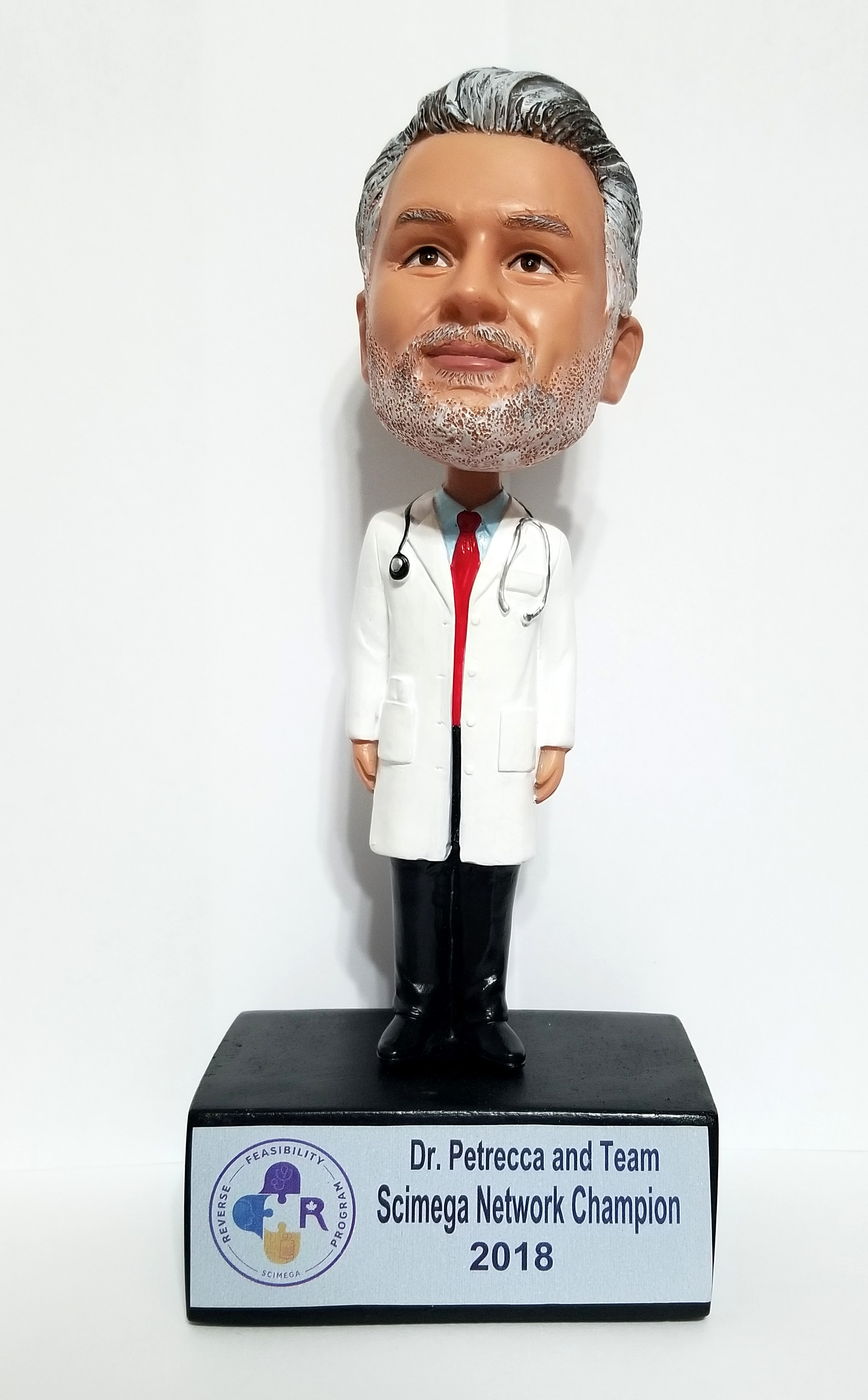 Since its inception in 2013, recipients of the Network Champion Award are selected by Scimega's team of oncology clinical research professionals for their remarkable achievements in oncology research and clinical practice.
Scimega is proud to recognize partnering investigative clinical research professionals who, through their dedicated contributions, propel oncology clinical research forward and play a pivotal role in advancing novel oncology compounds in Canada.
Through their contributions, the Scimega Network Champions continue to place Canada on the map for the conduct of sophisticated cancer trials that bring hope, survivorship and ultimately a cure to their patients.
Congratulations to Scimega Network Champions, Dr. Petrecca and his team for their impeccable work! Work that is testimony of their dedication and excellence in advancing novel oncology compounds in Canada.