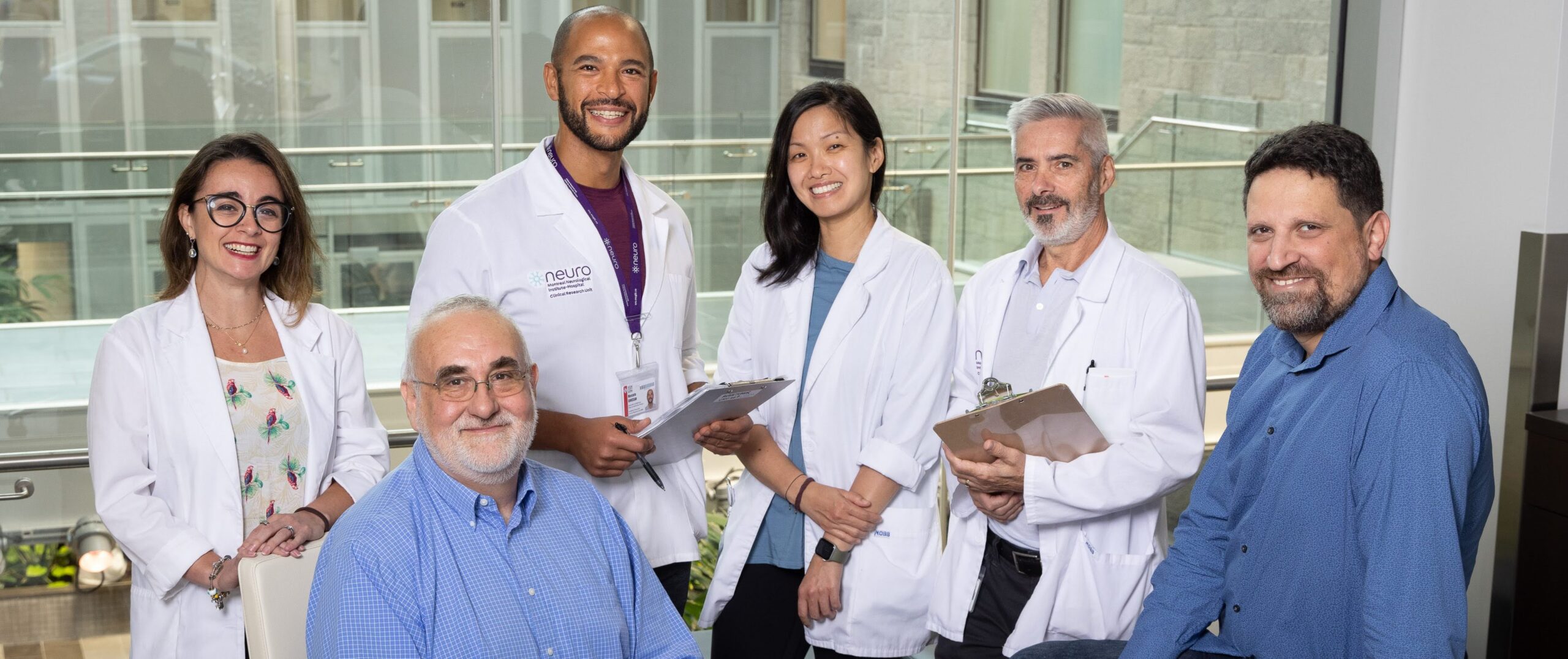 The Clinical Research Team
Our team consists of a wide range of dedicated professionals from various backgrounds, including nurses, physical therapists, study coordinators, laboratory technicians, research ethics coordinators, and trial finance managers.
Every day, we all work together to find new and better medicines for people living with neurological diseases, all the while producing top-line data for pharmaceutical companies and other research organizations.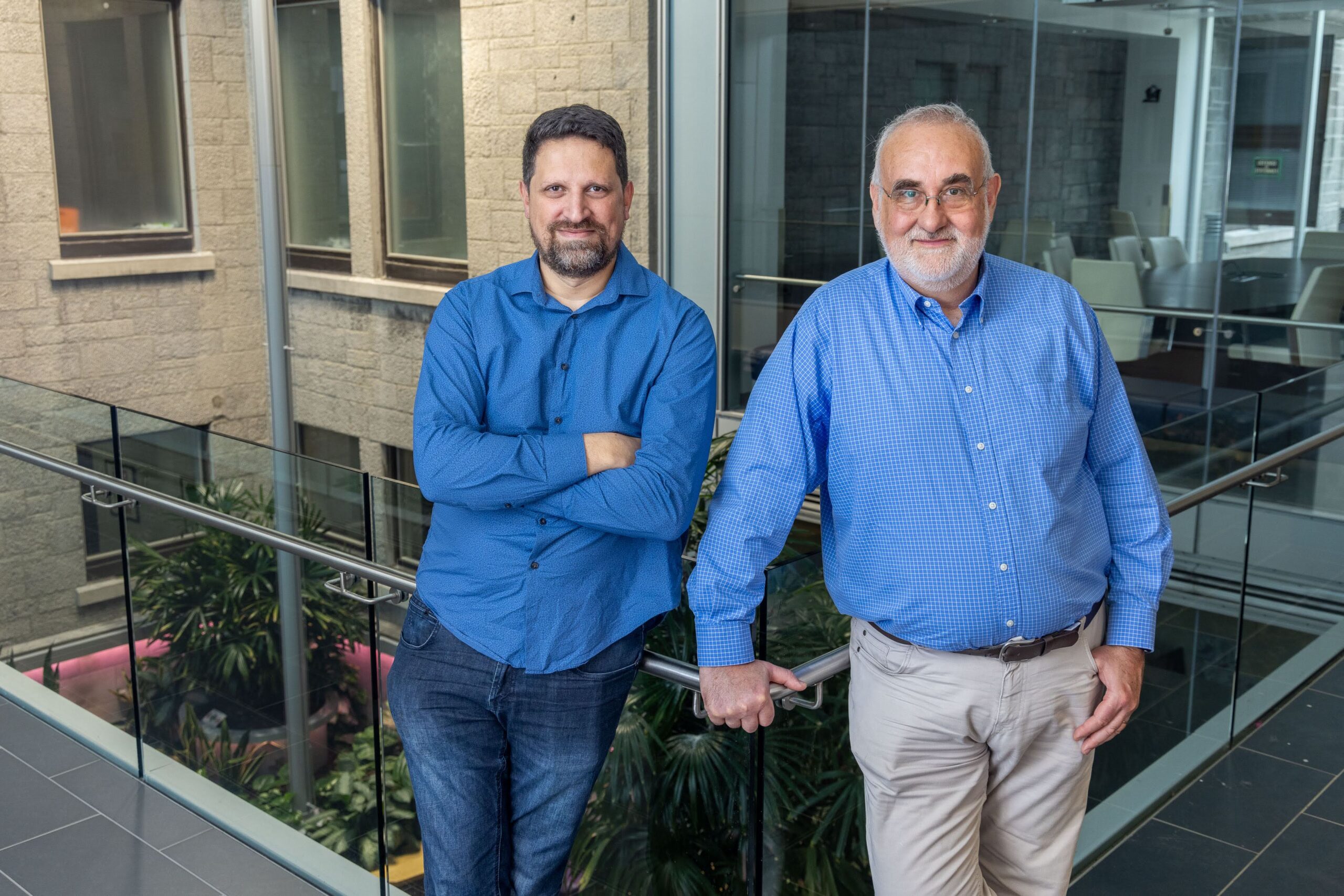 CRU Co-Directors

 
Dr. Ziv Gan-Or and Dr. Massimo Pandolfo
Treatments for rare disease have made huge strides in the past decade. We are seeing exciting advances as precision medicine and targeted gene therapies enter the research arena for neurological conditions. As a leading centre for clinical research in neurology, the CRU will continue to test cutting-edge therapies and offer patients access to the most promising potential treatments.
Dr. Gan-Or and Dr. Pandolfo are international leaders in personalized medicine and drug target development. They bring their extensive expertise to launch a new chapter at the CRU. 
 Dr. Gan-Or, a Neuro faculty member since 2016, works to identify targets for drug development in neurodegenerative disorders using genetic methods; understand how genetics affect disease risk, progression and response to medications; and how to apply genomics to improve clinical trials by targeting specific genetic subpopulations of patients.
His work on the GBA1 gene in Parkinson's disease (PD) helped advance the first ever phase 2 trial on a genetic subtype of PD. Other genes, that Dr. Gan-Or's research identified as important in PD, including SMPD1, TMEM175, GALC, are currently being developed as therapeutic targets.
Dr. Gan-Or works with numerous pharmaceutical companies and serves on several scientific advisory boards, to help facilitate precision medicine in PD treatment. He also leads the International REM-sleep Behavior Disorder Genomics Consortium, the Clinical Genetics and Gene Discovery team of the Canadian Consortium for Neurodegeneration in Aging (CCNA), and the Genetics Core of the North American Prodromal Synucleinopathy (NAPS) consortium.  He also directs the GBA1-Canada Program, an international, pre-competitive platform that focuses on the GBA1 gene as a target for therapeutic development in neurodegenerative disorders.
Prior to coming to McGill, Dr. Massimo Pandolfo was Chief of Neurology at Erasme Hospital and Professor of Neurology at the Université Libre de Bruxelles (ULB), where he was also Director of the Laboratory of Experimental Neurology.
His research interests focus on neurogenetics. In 1996, an international collaboration led by Dr. Pandolfo was the first to identify the Friedreich's ataxia (FRDA) gene.
He has since contributed to the study of the molecular pathogenesis of the disease, to the development of therapeutics, and to its clinical characterization. He has been the coordinator of EFACTS (European Friedreich's Ataxia Consortium for Translational Studies) and is currently on the Board of Directors of the Ataxia Charlevoix-Saguenay Foundation.
In addition, he has contributed to the study of several monogenic epilepsies and participated in genetic studies on common epilepsies and on epilepsy pharmacogenetics.
CRU Organizational Structure