I'm not a victim of ALS, I'm part of an army of people working to end ALS.
We can use many words to try and define Norman MacIsaac: husband, father, friend, author, unapologetic optimist, ALS ambassador, patient advocate, leader.
Today we are sharing a part of his journey with ALS (amyotrophic lateral sclerosis), as Norman has been followed at the Neuro since his diagnosis in December 2014. He is a leader in international development and a strong ALS patient advocate who has taken part in different clinical trials with the Clinical Research Unit (CRU), directed by Dr Angela Genge, opting for an active approach to his disease and working hand in hand with the CRU team.
After working for many years in Africa, Latin America and Asia, Norman is now sharing his rich experience in is upcoming book "The Best of the Worst News", where he establishes parallels between ALS and many situations he faced during his career improving the lives of marginalized populations.
The book launch will take place at 6PM on November 29th at the Shaika Café (5526 Sherbrooke Street West, Montreal, Quebec H4A1W2) – the Shaika café is wheelchair accessible and is equipped with accessible washrooms. Please join us to celebrate and promote this authentic and powerful testimony.
Norman MacIsaac's blog : More than ALS http://www.more-than-als.com/
Norman MacIsaac's book: The Best of the Worst News: Tales of Inspiration from Around the World and My Life with ALS (Insomniac Press, London, 2019).
Filming: Anthony John Revoy
Video Editing, Translation: Matthew Sparks
Nurse: Vince Dimayuga
Coordination, Interview and Text: Juliette Foucher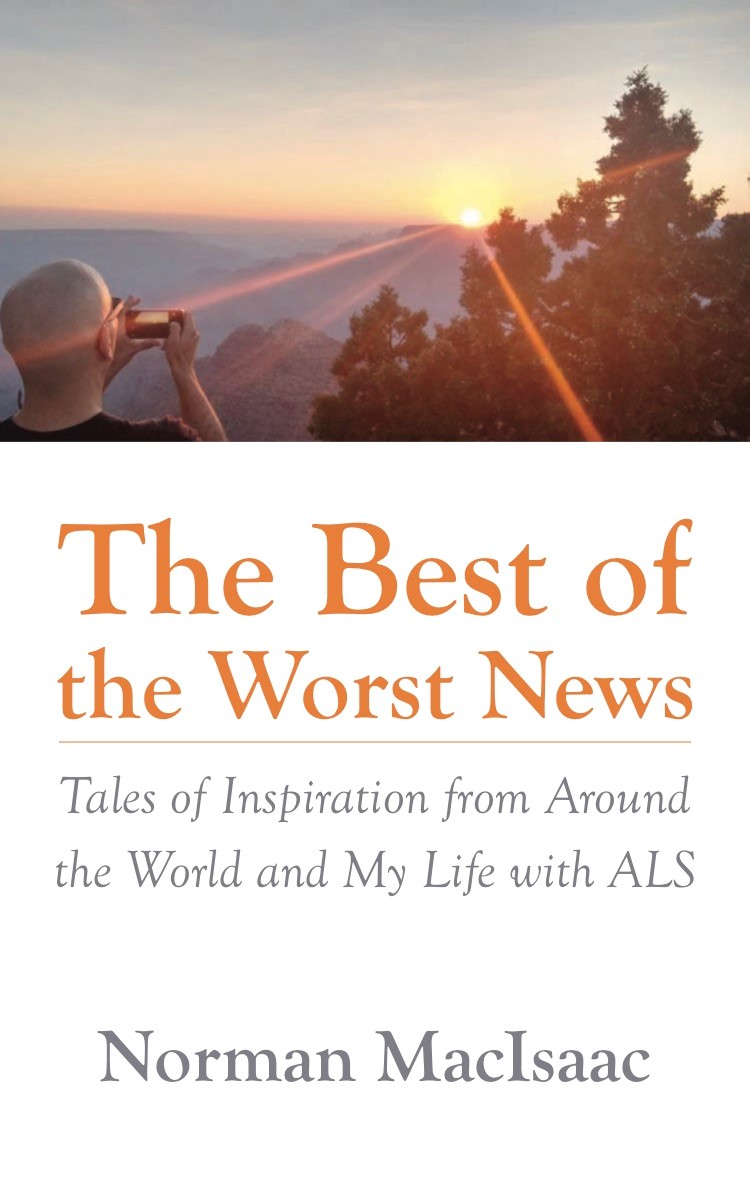 Pseudobulbar affect (PBA) typically occurs in people with neurological conditions or injuries, including:
While further research is needed, the cause of PBA is believed to involve injury to the neurological pathways that regulate the external expression of emotion (affect)