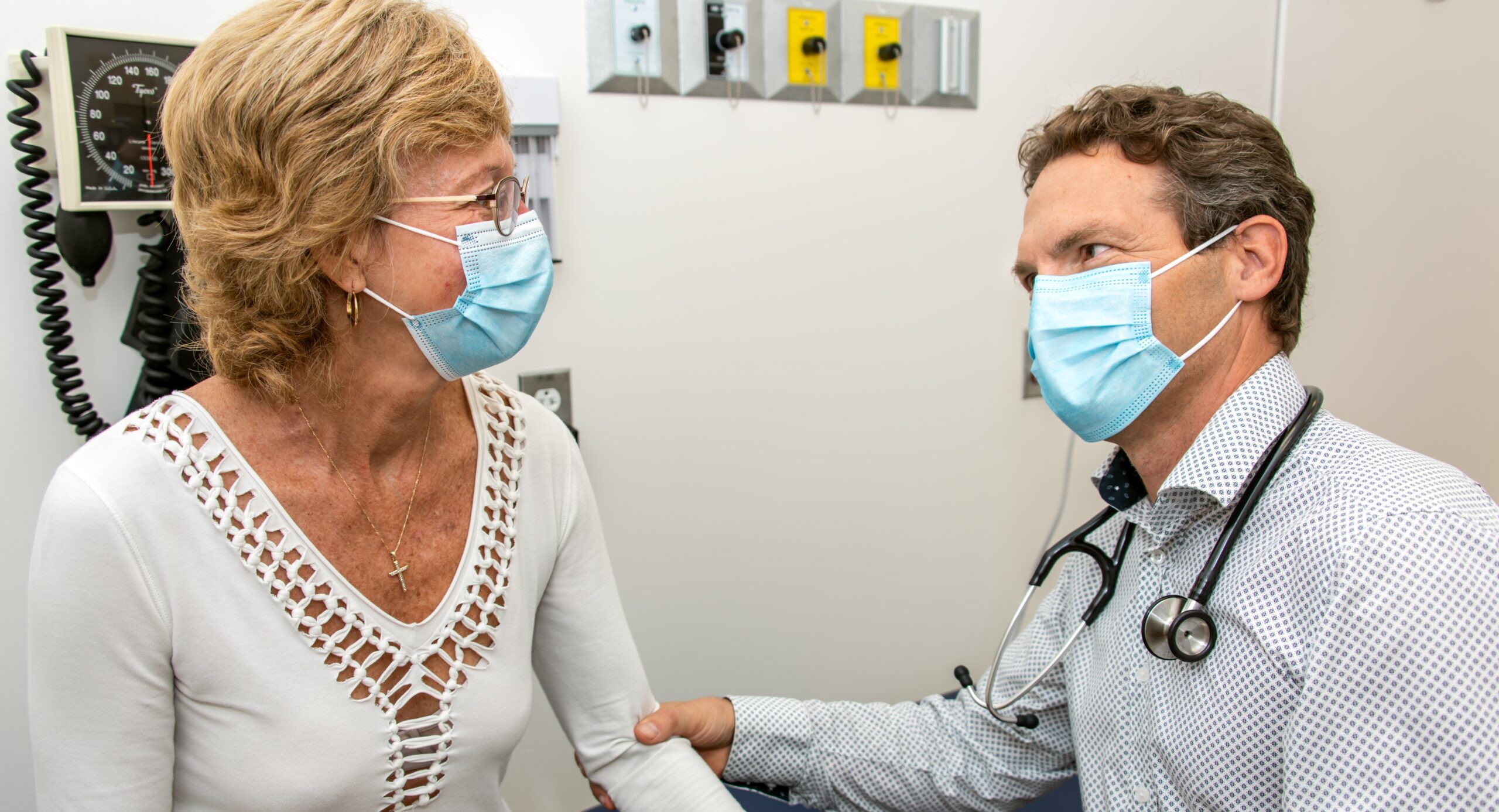 An observational study led by The Michael J. Fox Foundation is looking for people recently diagnosed with Parkinson's, and those with risk factors, to learn more about disease risk and progression
By Sophie Lorenzo
May 24, 2022
Creating more effective treatments for Parkinson's disease (PD) starts with data — lots and lots of data. An observational study from The Michael J. Fox Foundation for Parkinson's Research has built the world's most comprehensive PD data set and biosample library. The thinking behind the groundbreaking Parkinson's Progression Markers Initiative (PPMI) is that by learning everything we can about how the disease develops and progresses, we can create better targeted therapies and, just as importantly, test them more accurately in clinical trials.
Today, PPMI is entering its most ambitious era yet and growing its cohort from 1,400 participants to 4,000 volunteers across nearly 50 sites in 12 countries. The Clinical Research Unit at The Neuro (Montreal Neurological Institute-Hospital) is the only site in Quebec and one of three sites in Canada taking part in this sizable expansion.
PPMI is enrolling people who have been recently diagnosed with PD and individuals over age 60 at risk for developing Parkinson's to help push research forward.
The expansion of PPMI into Canada is supported in part by funding from the Weston Family Foundation, through its Weston Brain Institute.
Global knowledge sharing
"The second phase of this study aims to encapsulate Parkinson's disease from its earliest stages and follow it comprehensively and systematically across a larger group of individuals over a longer period of time," says Ronald Postuma, MD, a neurologist and world-leading researcher specializing in movement disorders. He is also the PPMI principal investigator at The Neuro.
According to the Parkinson's Society of Canada, there are over 100,000 Canadians living with Parkinson's disease today. This condition occurs when the brain cells that normally produce dopamine (which helps control movement) die off, resulting in tremors, impaired balance and muscle rigidity as well as many non-motor symptoms such as cognitive changes and mood disorders.
Comprehensive capture
To explore the nuances of this complex disorder and develop objective measures of disease, the study captures robust clinical and imaging data and biological samples from participants. PPMI is not testing a medication; the study simply follows individuals over time.
"The PPMI study analyzes biological markers — proteins and cellular pathways — and clinical presentation — function and feeling — to track change over time so that we get an idea of the natural history of the disease. It's important to have an idea of what biomarkers can be used to test new treatments and what we can expect in terms of progression. That way we can develop clinical trials that will give us more accurate indications of effectiveness," explains Dr. Postuma.
The data contributed to the PPMI study is de-identified and shared with qualified researchers who must apply for access and sign a form agreeing to protect data privacy. Its unparalleled data set allows researchers to learn from a much broader group of people than if they were studying participants in their immediate vicinity.
 Investigating early phases
A particular area of interest for the PPMI study is the earliest stage of the disease, so-called prodromal Parksinon's. Before an individual presents in a doctor's office with slowness, tremor or rigidity, there's a long prodromal stage where the disease is already present but less apparent. At that stage, people may develop mood disorders, loss of smell (unrelated to Covid or smoking) and REM sleep behaviour disorder (acting out dreams), all of which have a strong correlation with developing Parksinson's.
PPMI is also recruiting individuals who have been diagnosed with Parkinson's in the past two years and who have not yet started medication. It is also seeking those with a family history of the disease and those who have a known genetic mutation linked to Parkinson's (in the GBA, LRRK2, SNCA, PRKN or PINK1 gene).
"Knowing more about this stage is important because any preventative or protective trials to slow down the underlying disease process would probably be more effective if they could take place early," emphasizes Dr. Postuma.
 To participate
Individuals interested in taking part in this observational study at The Neuro can contact the Movement Disorders Team at the CRU at (514) 398-2538 or  info-cru.neuro@mcgill.ca.
For more details about the PPMI initiative, visit ppmi-info.org.