Using smartphones to track neurodegenerative disease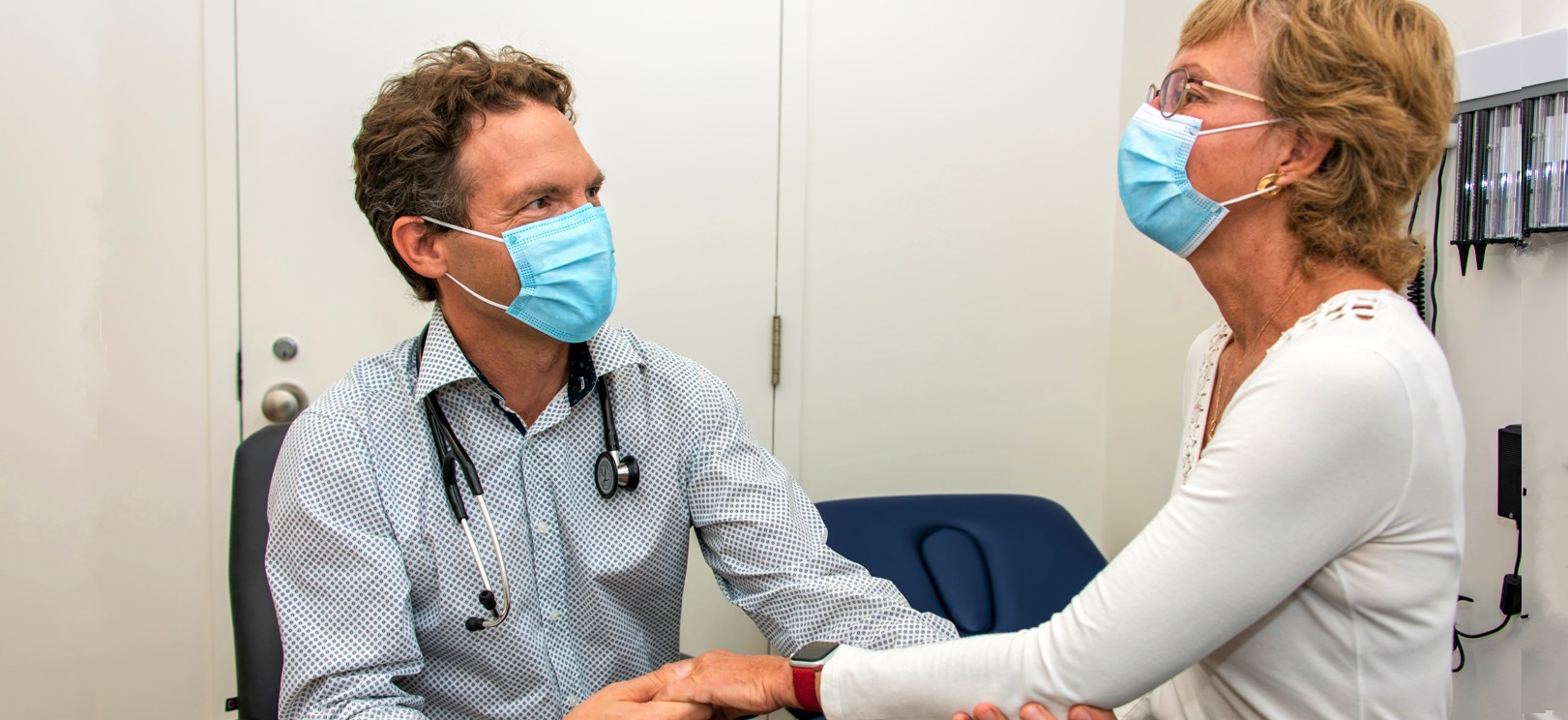 Researchers at The Neuro are using apps to evaluate patient movements at home in the hopes of better identifying changes in disease progression

 
By Sophie Lorenzo
November 18, 2021
What if your daily activities – like walking, eating, getting out of a chair – could tell your doctor about changes so subtle they were invisible to the naked eye? Could we spot progressive neurological diseases like Parkinson's before the symptoms were apparent, or detect hourly changes in how your medication manages your symptoms?
These are questions that Dr. Ron Postuma, a neurologist at The Neuro (Montreal Neurological Institute-Hospital) is looking to answer. Dr. Postuma is a leading researcher in movement disorders and also the head of an international collaboration which received a US$35 million grant from the National Institutes of Health in the US to identify biomarkers for people with REM Sleep Behaviour Disorder, a precursor of several neurological diseases including Parkinson's.
Using digital detection
There are over 100,000 Canadians living with Parkinson's, a neurodegenerative disease in which the cells that normally produce dopamine (which helps control movement) die off, resulting in tremors, impaired balance and muscle rigidity as well as many non-motor symptoms such as cognitive changes and mood disorders.
Two studies underway at the Clinical Research Unit at The Neuro will use a promising new smartphone application to track the development of symptoms in those with Parkinson's Disease and REM Sleep Behaviour Disorder.
"We are entering a new age of monitoring in Parkinson's Disease," explains Dr. Postuma. "With these apps, we can look at changes over time. You carry the phone, and it records things you cannot notice. We can also hopefully detect changes in response to treatment with much more sensitivity and with far less error than before."
In the PDBS trial, which was developed by Dr. Postuma and is running at sites across Quebec and Canada, participants will use a smartphone app. This observational study will look at individuals diagnosed with Parkinson's Disease, REM Sleep Behaviour Disorder as well as healthy participants. The primary objective of this study is to determine whether data collected from remote monitoring can reliably track motor and non-motor symptoms and detect subtle changes. The app includes both active testing (small tests participants are asked to perform daily) and passive monitoring (in which the phone assesses their mobility).
"The application will allow us to design more sensitive trials for Parkinson's disease and to be better able to test new medication," adds Dr. Postuma. Participants in the vast research initiative will also have the option of contributing their study data to the Neuro's C-BIG repository, an Open Science initiative that makes anonymized data available to researchers around the world, including the Quebec Parkinson Network.
Better data to drive therapeutics
Dr. Postuma and the team at the Clinical Research Unit at The Neuro will be using the same smartphone app in a clinical trial that is testing a potential new medication for Parkinson's. While there exist many medications to manage symptoms of the disease, there is currently no cure. The medication being tested in the PADOVA trial aims to reduce the level of a protein involved in the development of Parkinson's Disease and to stop its spread from cell to cell. The hope is that this may slow progression of disease for people with early Parkinson's. The app will track daily movements and functioning and prompt participants to complete weekly questionnaires on cognition, memory, speech and activities of daily living.
"Until now in clinical trials, we relied on how patients were feeling when we met them every three months," explains Dr. Postuma. "But the idea with this app is to precisely assess individuals at more points in time and in their home environment and to check in more frequently on their progression."
For more on the PDBS and PADOVA trials at the Clinical Research Unit at The Neuro, contact martin.chevrier2@mcgill.ca or visit cru.mcgill.ca/mvtdis.