Supporting teens with MS through the transition to adult care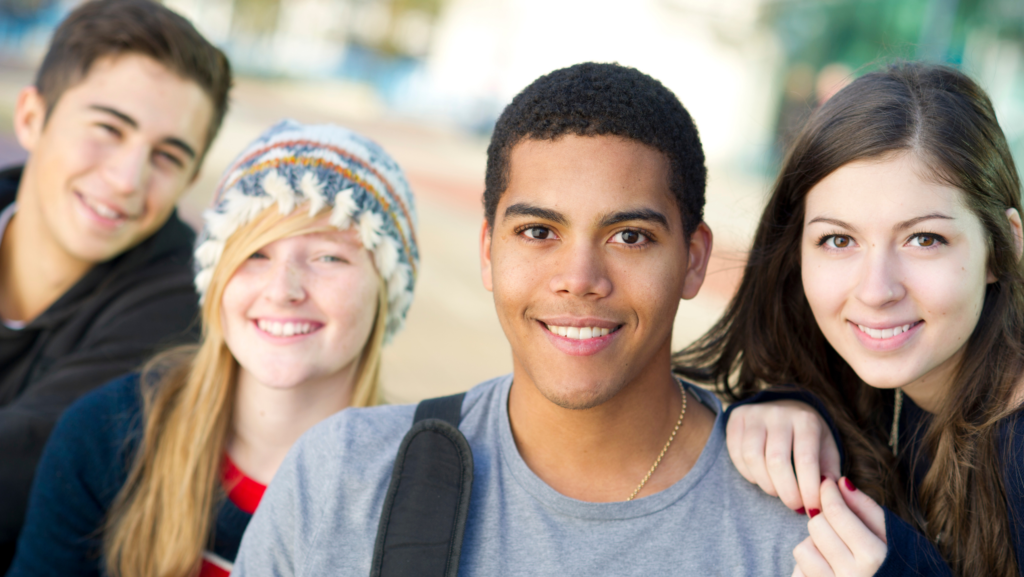 The MS team at the Neuro is partnering with the MS Society of Canada to discuss how teens can prepare for the challenges of moving to adult care and how health care teams can have their back

 
By Sophie Lorenzo
August  26, 2021
Louis Ficocelli was 15 years old when he began to experience unusual symptoms: his speech would slow for 10 to 15 seconds, and he would struggle to get the words out. Then just as quickly as it started, his speech would return to normal. Because the problem was intermittent, it took a year and half of visits to the ER, tests, and CT scans before he was finally directed to get an MRI and received the diagnosis of Multiple Sclerosis (MS).
"I was close to 17 years old at the time. My first reaction was: now what?" says Ficocelli, who recently graduated with a BA in psychology and works in college administration. "Because MS is a chronic illness, I didn't know what that would mean. What would the rest of my life look like? How would my disease progress?"
Teenagers are dealing with numerous psychosocial challenges as they head into adulthood. This is made more complex for teens living with a neurological disorder whose plans for the future may feel upended as they have to make decisions about university or career in light of an uncertain disease progression.
Critical concerns
The move to an adult care environment when they turn 18 is an added stressor for many of them. While treatment plans are routinely transferred, this doesn't mean that arriving in the adult outpatient treatment setting isn't jarring.
The transition for children with chronic illnesses has been acknowledged in international studies for two decades as being critically overlooked. In 2002, the American Academy of Family Physicians, the American Academy of Pediatrics and the American College of Physicians issued a consensus statement published in the journal Pediatrics about the need for critical first steps from the medical profession to provide family-centered, coordinated and developmentally appropriate care.
The scientific literature, including a study published in the Canadian Journal of Neuroscience Nursing in 2011, underscores the fact that teens – and their parents – may experience feeling left to their own devices when they make the switch to adult care after having been closely followed by a supportive pediatric team for many years.
Physicians in adult clinics may have a very different style than the kind that teens have been used to. Young people have to get comfortable in a new environment where they are now one of thousands of patients followed a year, rather than one of a handful. They may also find it unsettling to be surrounded by much older patients who can be quite sick and have mobility issues.
Training for independence
A study published in 2003 in the Journal of Neurology, Neurosurgery and Psychiatry of the British Medical Journal highlighted the importance of developing a transition pathway to help young people start the next chapter as adults with a life-long disease on a much stronger footing.
An important aspect of this transition is to build trust and familiarity with the new adult care team in a gradual manner, but also to help teens take charge of their own care: to feel comfortable discussing their treatment and diagnosis history and to raise questions about new treatment options and next steps. Back when Ficocelli transitioned to adult care, a pilot project was in place, thanks to which a nurse specialist from the Montreal Children's Hospital accompanied him to his first appointment at The Neuro (Montreal Neurological Institute-Hospital).
Some pediatric hospitals, like the Montreal Children's Hospital and Toronto's Sick Kids, have written resources available to help as well. But the MS team at The Neuro is hoping to reach young patients and their families directly to give them tailored information and allow them to ask questions directly to a neurologist.
Webinars for teens with MS
The Neuro team has partnered with the MS Society of Canada which provides services to people with multiple sclerosis and their families, including MS navigators to help individuals access services in their area. Together they will offer a webinar on facing the challenges of pediatric transition of care.
The presentation will be held in English on Wednesday, Sept. 1 at 1 pm and in French on Wednesday, Sept. 8 at 7 pm (Click the links to register.) Both are open to all young people with MS and their families, regardless of treating institution or location. Health care professionals working with young adults living with neurological conditions are also invited to attend.
The discussion will be led by Dr. Myriam Lévesque-Roy a neurologist in the MS team at The Neuro and a consulting neurologist at the Montreal Children's Hospital. Louis Ficocelli will be speaking on September 1, and Stéfanny Gaudet on September 8, to share the perspectives of young people who have gone through the transition first-hand.
More information is just one part of what is needed to support young adults. As Ficocelli notes: "What would have made a difference for me at the time would have been the opportunity to have more of a connection with others my age going through the same thing. It would have helped to hear their experiences." The webinar will encourage young people and their families to contribute their ideas while also going over some of the best practices that have been developed in transition of care programs in leading centres in North America.
For more on the MS team at The Neuro, visit cru.mcgill.ca/ms
Fore more on the MS Society of Canada, visit mssociety.ca
For more about MS trials at the CRU, contact the MS Team .