Investigating a potential new therapeutic avenue for early Alzheimer's Disease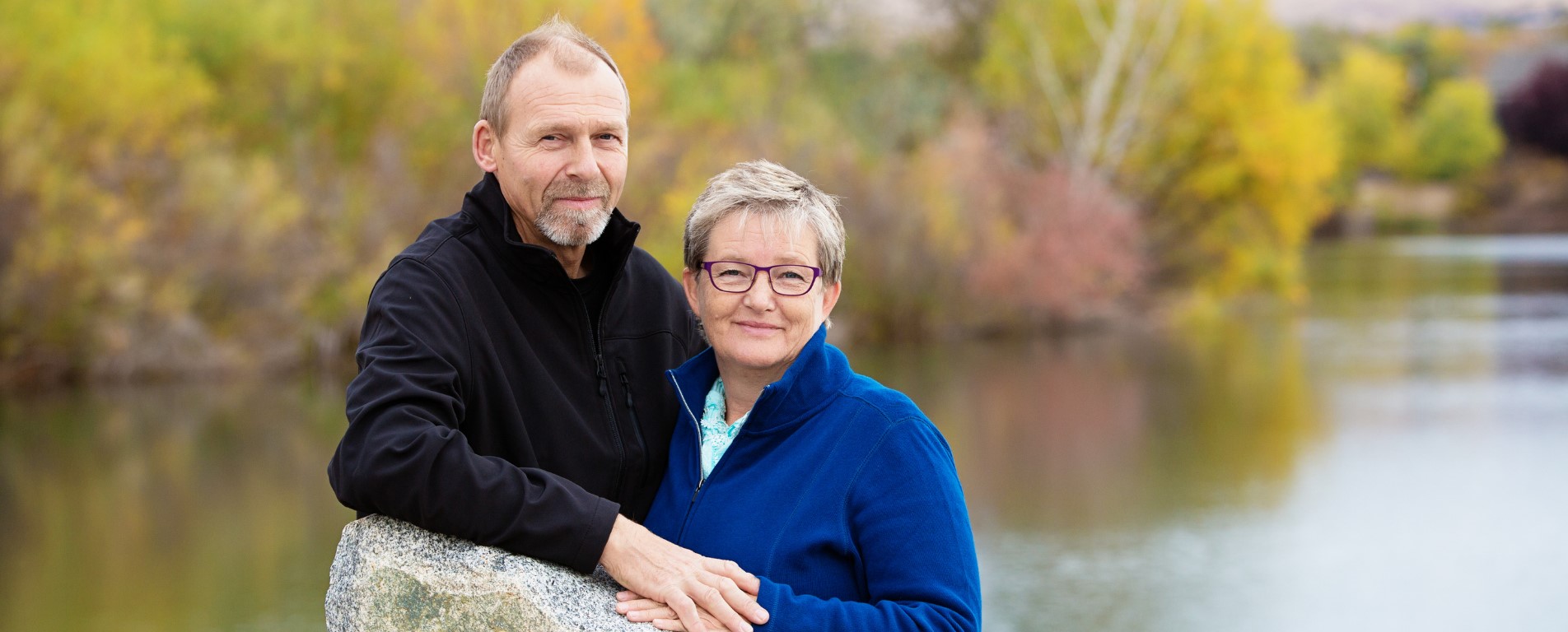 By Sophie Lorenzo
January  28, 2022
The Alzheimer's Society of Canada estimates that there are half a million people over the age of 65 living with dementia today, and that number is set to almost double in the next decade. Dementia is an umbrella term for a set of disorders, including Alzheimer's Disease, that impair brain function. The symptoms include a decline in memory, language and judgement; physical challenges with balance and movement; as well as changes in mood and behaviour. These are chronic conditions that gets more severe over time.
The CRU at The Neuro is the only site in Quebec taking part in a major international trial testing a new medication that hopes to slow cognitive decline in participants who already have early Alzheimer's Disease. This Phase II trial will test a potential new medication's safety and as well its effects on the accumulation of tau protein in the brain.
Targeting tau
"There are two major abnormalities leading to symptoms in Alzheimer's disease. There are amyloid-beta plaques and there are neurofibrillary tangles caused by an accumulation of a protein called tau that collects inside neurons," explains Dr. Simon Ducharme, a neuropsychiatrist and the director of the Geriatric Psychiatry Division at McGill University, who is the principal investigator on the AuTonomy clinical trial at The Neuro.
"The interesting thing about tau is that it accumulates in the places in the brain related to symptoms – for instance the memory centres around the hippocampus – while beta-amyloid plaques are more dispersed. There is therefore an important link between these accumulations and the actual symptoms of dementia. Yet the approach of targeting tau has been much less explored in trials testing new treatments," says Dr. Ducharme.
To date, the great majority of studies testing new medications to treat Alzheimer's have focussed on amyloid-beta and they largely have not been successful at slowing disease. A recently approved medication showed mild slowing of disease progression, but patients continued to deteriorate on the treatment. "The hope is that by targeting tau, this study will lead to a disease modifying therapy, one that can stabilize or significantly slow down the progression of the disease," says Dr. Ducharme.
Early intervention
The AuTonomy study is for those with early stage Alzheimer's disease or mild cognitive impairment (MCI) with evidence of elevated brain tau. This is a stage where patients have biological changes in their brain and may experience memory loss, word finding issues and difficulty with orientation. "At this stage we can see from the biological tests that these issues are caused by Alzheimer's disease in the brain, but these individuals remain fairly independent," explains Dr. Ducharme.
The experimental medication tested in the AuTonomy study is innovative; it is testing a passive antibody mechanism that binds to specific forms of phosphorylated Tau to facilitate its elimination by the brain's microglia. In other words, it has the potential to decrease the spreading of tau in the brain, which could slow down disease progression.
"There is probably going to be a point where we can combine these different approaches – amyloid-beta and anti-Tau. Our current research is really building the arsenal to slow down the progression of the disease. The ultimate goal would be to see a stabilization of Alzheimer's Disease," concludes Dr. Ducharme.
For more information on these two studies, contact the neurocognitive team at the Clinical Research Unit at The Neuro at info-cru.neuro@mcgill.ca or visit cru.mcgill.ca/ad_en.