Breaking the news about ALS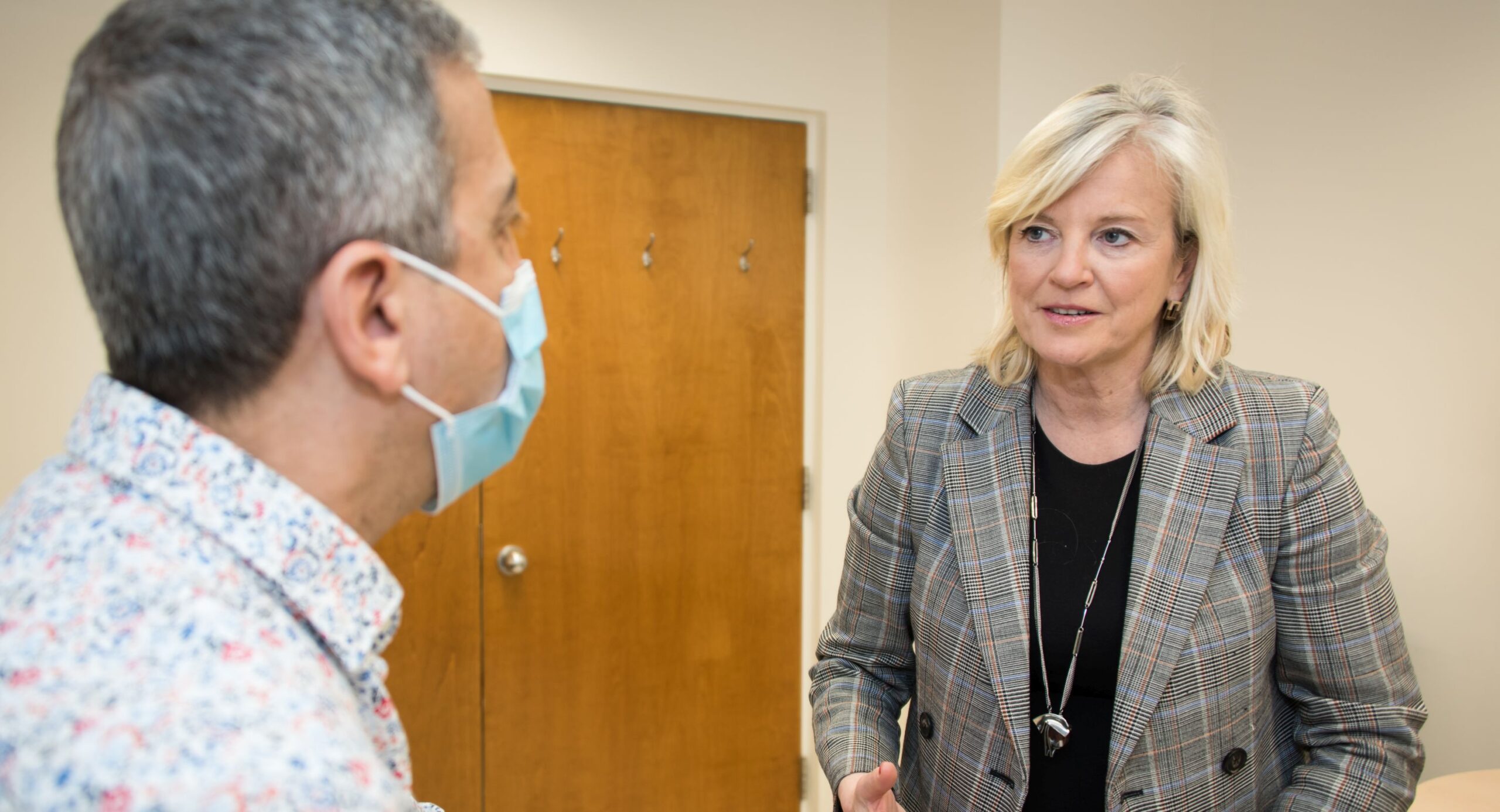 A new initiative offers tools to healthcare practitioners to deal with their discomfort and to better support patients when announcing a devastating diagnosis
By Sophie Lorenzo
December 15, 2022
Imagine that you have to tell the person sitting in your office that they have a disabling, ultimately fatal condition. For many health care providers, this is a demanding and emotionally challenging task that they lack the training to manage. Yet, how they eventually convey that information can make a great deal of difference in how an individual and their family begin their journey and face the challenges to come.
Research has shown that the way in which a diagnosis of amyotrophic lateral sclerosis/motor neuron disease (ALS/MND) is delivered is a source of discontent for many people living with the condition as well as their caregivers. Yet, for decades, medical schools did not train healthcare professionals (HCPs) in this area. HCPs may experience anxiety at announcing the news and be unprepared to face their patient's reactions.
"When I was first diagnosed with ALS, the doctor was so uncomfortable. It felt like she had never given this diagnosis before. She obviously did not want to be there, and I received next to no information. So I went for a second opinion [at The Neuro] and this time I met Dr. Genge. The experience was night and day; hers was a message of hope," explains Norm MacIsaac who has lived with ALS since 2014. He is an active advocate and collaborates with ALS Quebec, ALS Canada and the International Alliance of ALS/MND Associations.
First Words
Thanks to the International Alliance of ALS/MND Associations, a new initiative is being launched: an education tool for ALS patient advocacy groups and clinical fellowship programs to enable better communication at the beginning of an ALS patient journey. The project is led by Angela Genge, MD, director of the ALS Clinic at The Neuro (Montreal Neurological Institute-Hospital) and executive director of its Clinical Research Unit.
Dr. Genge assembled a steering committee of leaders in the field actively working to improve quality of life for patients with disabling conditions, including Melinda s. Kavanagh, PhD, a professor of social work at the University of Wisconsin-Milwaukee; Colleen O'Connell, MD, staff physiatrist and research chief at the Stan Cassidy Centre for Rehabilitation at Dalhousie University in Fredericton; and Cathy Cummings, MBA, executive director of the International Alliance of ALS/MND Associations. The program is also supported by Mitsubishi Tanabe Pharma Canada, where Neurology Account Specialist Marc Massé has championed the cause.
Learning step by step
"Many patients feel that the worst point of the journey is at the time of diagnosis — the way message is delivered. The aim here is to improve that," says Dr. Genge. "We know that health care providers can learn the skills and prepare to deliver the news in a way that supports patients."
How to Break the News in ALS/MND: A Primer for Physicians and Allied Health Professionals was designed by health professionals, social workers, and experts in motor neuron disease to improve HCP comfort and confidence in this task.
The team was inspired by approaches developed to better train health care staff in addressing the needs of individuals being given a cancer diagnosis, particularly as outlined by Toronto oncologist Robert Buckman in his book How to Break Bad News. "There are many similarities between ALS and oncology in how patients feel at the time of diagnosis and really the impact for both at the beginning of the patient journey," says Dr. Genge.
Dealing with discomfort
Dr. Buckman's work was the foundation for the protocol that she and the team developed, using well-established principles of communication and counselling that are aimed at improving patient quality of life. The training promotes the well-being of HCPs involved in the care and management of people living with ALS/MND by providing them with the skills to deliver challenging news effectively.
Importantly, the training module helps HCP to identify and address their own personal biases and perspectives on ALS/MND, death and dying, which can greatly colour how they approach that first encounter when they deliver the news. It also provides concrete, clear steps to better respond to patient or caregiver distress and to apply best practices in delivering news to people living with ALS/MND and their caregivers.
For Norm MacIsaac, who participated in the project and shares his thoughts in one of the videos, this is a major step that needed to be taken to bring about positive change. "I thank the team for addressing this very important issue because often it sets the stage for literally the rest of the patient's life," he concludes.
For more information on the training, contact alliance@als-mnd.org.
For more on ALS clinical trials at the CRU,  visit cru.mcgill.ca/trials/als-clinical-trials/.
 For on ongoing studies,  visit  cru.mcgill.ca/trials or email info-cru.neuro@mcgill.ca