Teaming up to take on neuromuscular disorders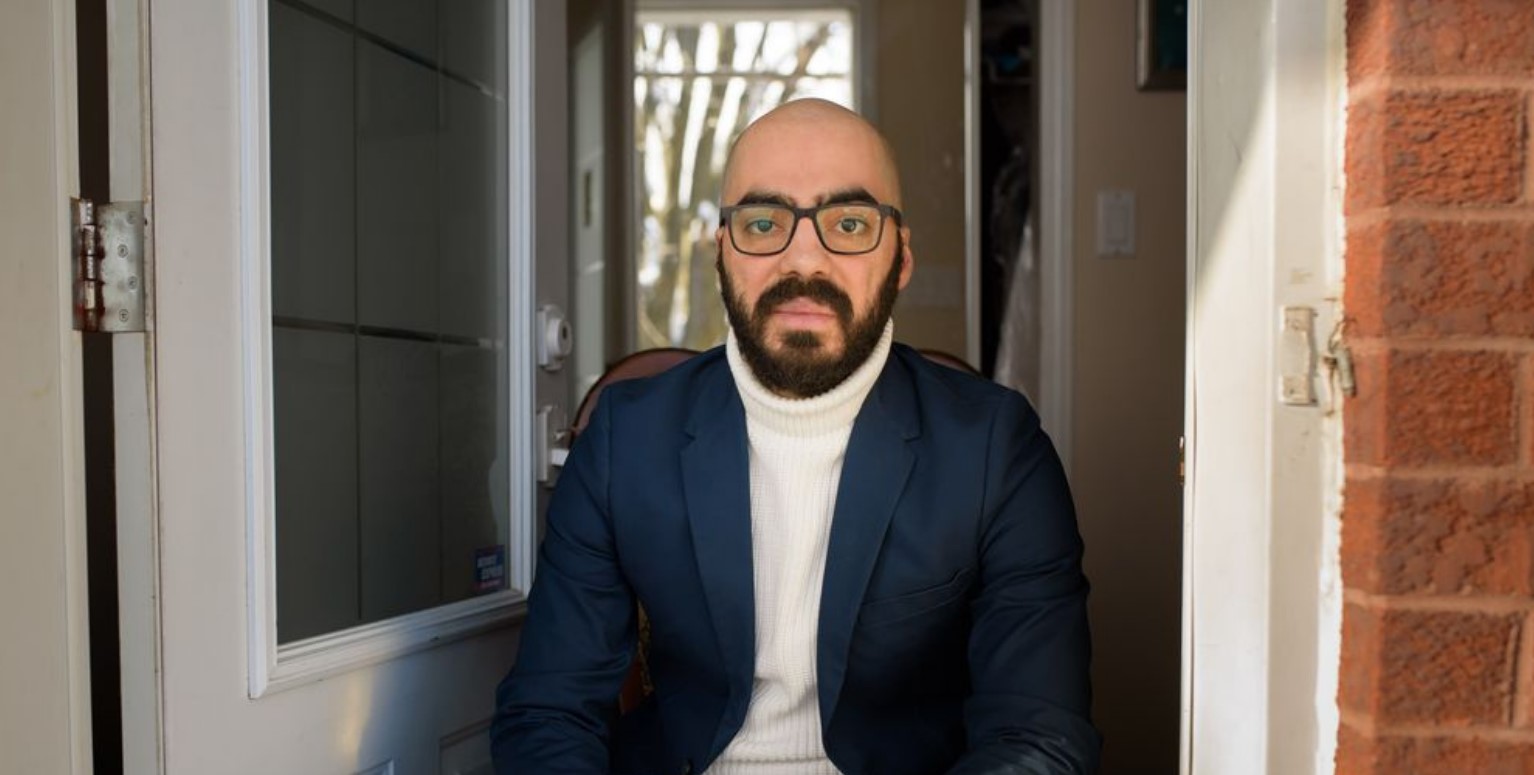 By Ishani Nath
published in the Toronto Star on February 8, 2021,

Growing up, Ghassan Akl could usually be found in his high school gym.
"I was a very active kid," says the Laval, QC native, who played basketball and hockey with friends, loaded his academic schedule with sports-related classes and lifted weights nearly every day. At 17, Ghassan was in peak physical shape — until he suddenly started struggling, unable to lift his normal amount of weight in the gym.
He noticed his eyelids were drooping. Then he lost the ability to smile properly. When his parents saw that he needed two hands to lift a bottle of water, they took him to the hospital emergency room.
The progression of everyday tasks becoming nearly impossible is a common, but not universal symptom of neuromuscular disorders (NMDs), explains Dr. Angela Genge, a neurologist at the Montreal Neurological Hospital. NMDs include more than 160 genetic and immune system-related diseases, such as forms of muscular dystrophy, myopathies and spinal muscular atrophy. The primary issue patients with NMDs are faced with is muscle weakness, similar to what Ghassan was experiencing.
A prompt diagnosis
Soon after, Ghassan learned that he had generalized myasthenia gravis, or gMG, a rare autoimmune disease that affects approximately 6,000 Canadians. In patients with gMG, antibodies block the signals between muscles and nerves, making simple tasks like climbing stairs or chewing incredibly difficult.
When Ghassan learned that he had gMG, he was initially relieved. "I finally had a diagnosis, and I thought, 'OK, they know what it is, so it's treatable,'" he says. He left the hospital with medication and soon his eyelids stopped drooping and he began to regain his strength. But with time, his symptoms began to return and worsen.
In a matter of months, Ghassan went from being a healthy, active teen to relying on a wheelchair and being unable to lift his head. His muscles had weakened to the point where he had to be intubated for two weeks in order to help him breathe.
He was transferred to the Montreal Neurological Hospital, where Dr. Genge became his doctor. With the help of multiple medications, Ghassan began to bounce back and by 22, he started working as a sound engineer at a local radio station, balancing his work hours with weekly in-hospital treatment. He enjoyed the job because it gave him a semblance of normalcy — but at 24, Ghassan's body began declining once again, forcing him to leave the station. He started losing hope.
"I'd tried every medication and treatment, and the disease was still getting worse," he recalls. "It felt like everything was coming to an end."
'It's really a partnership'
Thankfully, Ghassan wasn't facing his disease alone. Dr. Genge was with him every step of the way, constantly searching for new experimental or innovative options that might help.
"You have to be more than just a doctor that the patient comes to visit," says Dr. Genge. "It's really a partnership — and in Ghassan's case, it required a lot of fighting together to get what we needed." She helped find new options and gain access to new medications, all in the hope that something would make a difference for him.
Patient organizations, like Muscular Dystrophy Canada (MDC), play an important role in facilitating partnerships like the one between Ghassan and Dr. Genge. Not only do they foster collaboration between patients and clinicians, they also support researchers, academics, advocates and volunteers.
"We know that no two people will experience an NMD in the same way," says MDC's director of knowledge translation and external engagement, Dr. Homira Osman.
That's why patient organizations provide individualized programs and services. For some, that means providing life-changing assistive equipment and technologies, like speech-generating devices to help those who cannot type on a computer due to muscle weakness in the fingers and hands. For others, it means finding accessible housing or transportation, or helping patients make informed treatment decisions based on the latest research.
Dr. Osman notes that patient organizations don't just help patients with the "here and now," but also look toward the future by increasing disorder awareness, advocating for new and innovative therapies, and investing in critical research.
A life-changing transformation
"With the support of Dr. Genge, Ghassan tried different treatments for more than a decade, before finally landing on a course of treatment that blocked part of the immune system, called complement, from attacking his muscles. The results were transformative. Over time, the 27-year-old was running and playing basketball with his friends. "I was able to smile again, which I hadn't done in 11 years," he says."
Seeing Ghassan's recovery was a win for Dr. Genge as well. "We had been fighting the battle for so long that to know he could go to school and go out like a normal 20-something-year-old was incredible," she says.
As a neurologist who works with patients facing a variety of NMDs, cases like Ghassan's are a source of inspiration for Dr. Genge. "It's definitely a motivator to keep working and getting new treatment options into the hands of patients," she says.
No end of the road
Though he once felt like he'd run out of options, Ghassan hopes his story will give others hope. "Even if you go through a hard time, there's still a way, there are still so many people who care, and it will get better," he says. "There's no end of the road."
When gMG limited his mobility, Ghassan developed a passion for gaming, and he quickly got to work growing a community of friends and fans on Facebook using his online persona, TailoredKnight. But now that he and his team are winning the real-life battle against gMG, Ghassan hopes to go back to school and find out what he's truly capable of.
"I didn't expect to go back to normal," he says. "So now, I feel like there's like a whole new door open for me, and I really want to explore every option that I have."
If you, or someone you know, has been affected by a neuromuscular disorder (NMD), please contact Muscular Dystrophy Canada at 1-800-567-2873 or email info@muscle.ca. We have service specialists across the country who are ready to help with information, resources and support. To access help online or learn how research and our advocacy efforts are impacting the NMD community visit Muscle.ca.